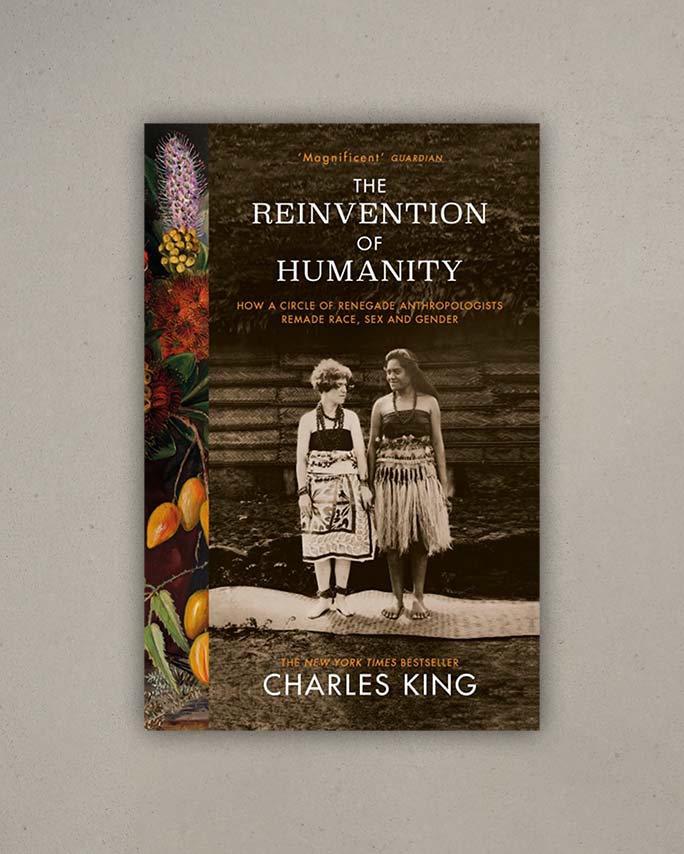 Charles King "The Reinvention of Humanity : How a Circle of Renegade Anthropologists Remade Race, Sex and Gender"
*THE NEW YORK TIMES BESTSELLER*

*SHORTLISTED FOR THE BRITISH ACADEMY NAYEF AL-RODHAN PRIZE 2020*

The riveting story of the pioneers who redefined conceptions of 'normality' in the early twentieth century.

Under the guiding eye of cultural anthropologist Franz Boas, these scientist-explorers - most of them women - made intrepid journeys into far-flung communities all over the world, where they documented radically different social approaches that overturned Western assumptions about human diversity and
challenged the era's scientific consensus.

Here, the boundary-breaking lives and achievements of Margaret Mead, Ruth Benedict, Ella Deloria and Zora Neale Hurston are brought fully into light for the first time, showing how their trailblazing discoveries helped shape the moral universe we inhabit today.

*WINNER OF THE FRANCIS PARKMAN PRIZE 2020*

*FINALIST FOR THE NATIONAL BOOK CRITICS CIRCLE AWARDS 2019*



Paperback, 448 pages.